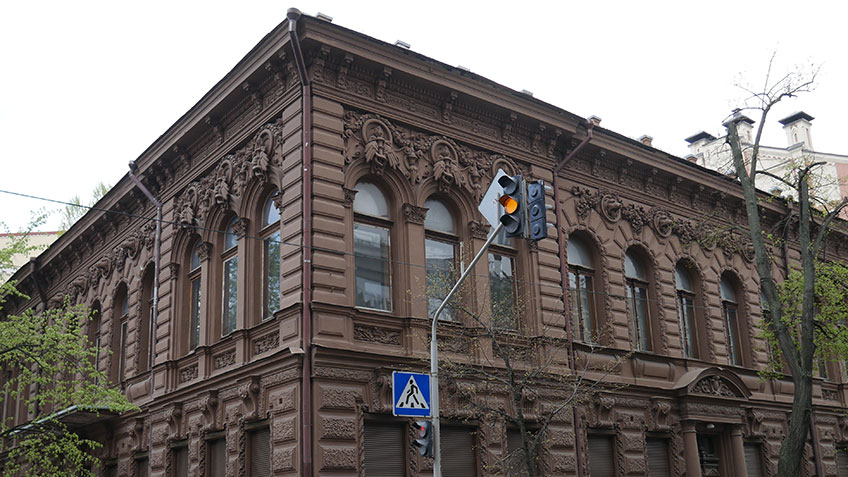 April 2018
A significant event for admirers of Valeriy Geghamyan's art works took place In the premises of the National Museum "Kiev Art Gallery" - an exhibition of paintings from the master's family collection.
The grand opening was attended by famous artists, art experts and public members. The Minister of Culture Yevgeniy Nischuk also got acquainted with the exhibition.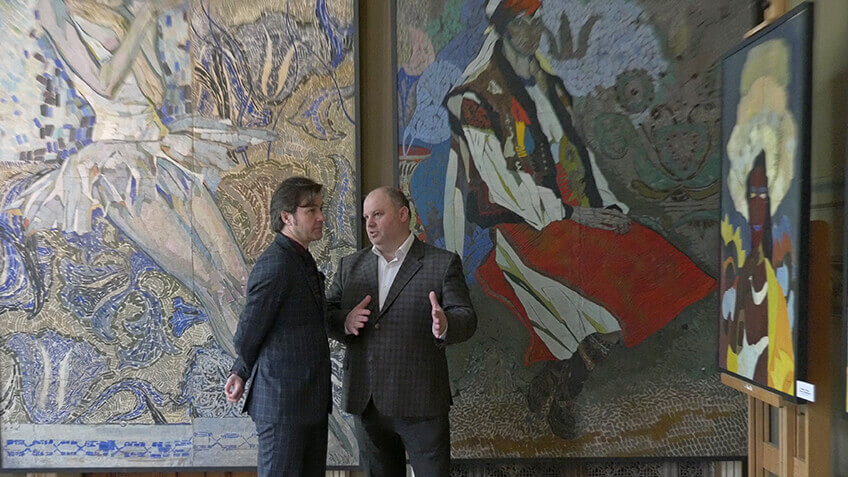 The grandson of Valery Arutyunovich, Maximilian Geghamyan, was present and shared his memories of the brilliant grandfather.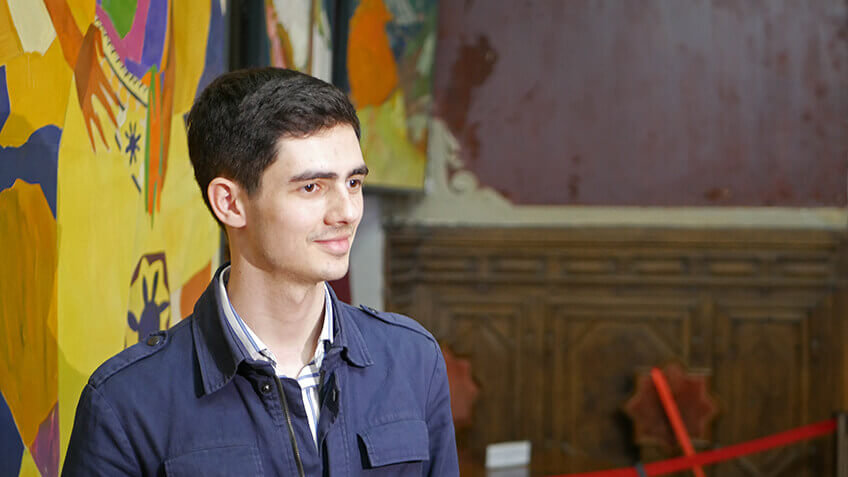 Valeriy Arutyunovich Geghamyan is an artist and teacher of painting.
He was born in Garni (Armenia) in 1925. In the early 40s he studied at the Yerevan Art School. From 1945 to 1951 he studied with Martiros Saryan at the Yerevan Art Institute. Since 1953, on the recommendation of Saryan, he worked as a leading artist in the monumental painting section at the AF of the USSR. In 1964 he became the founder and dean of the art and graphic faculty at the Odessa Pedagogical Institute, where he worked for twenty years. Valeriy Geghamyan died in 2000.
Valeriy Geghamyan is the author of monumental thematic cycles, graphic series, portraits, landscapes and still lives.
Having an excellent education and opportunities for a brilliant career under the patronage, Geghamyan realized himself as a teacher in Odessa. He was absolutely an artist of the 20th century, but professionally and ideologically prepared generations of Odessa artists of the "New Wave".
The scale and quality of the artistic language of Valery Geghamyan is known and comprehended only after his death, since he lived a sheltered life. He was an author himself, a customer, a critic and a measure of value.
He created about two hundred major art works without the conditions for creativity. Even five-meter pictures were painted fragmentarily in a two-room apartment.
The main object of his observations is a person in extreme emotional states and unusual types. Intensity, expressiveness and monumentality are the identification signs of his works.
Organizers:
"Kiev Art Gallery"
PO "The Best Artist"
Valeriy (Valik) Geghamyan Foundation
Exhibition working hours:
10:00 - 17:00
April 24-26, 2018