Award named after Valery Geghamyan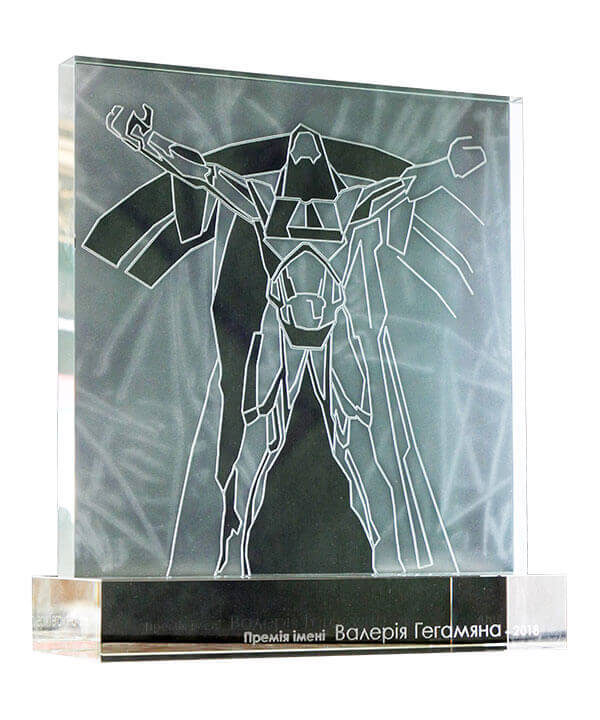 Statuette of the Award named after Valery Geghamyan
Geghamyan Prize – Award for achievements in the field of visual art. Awarded annually.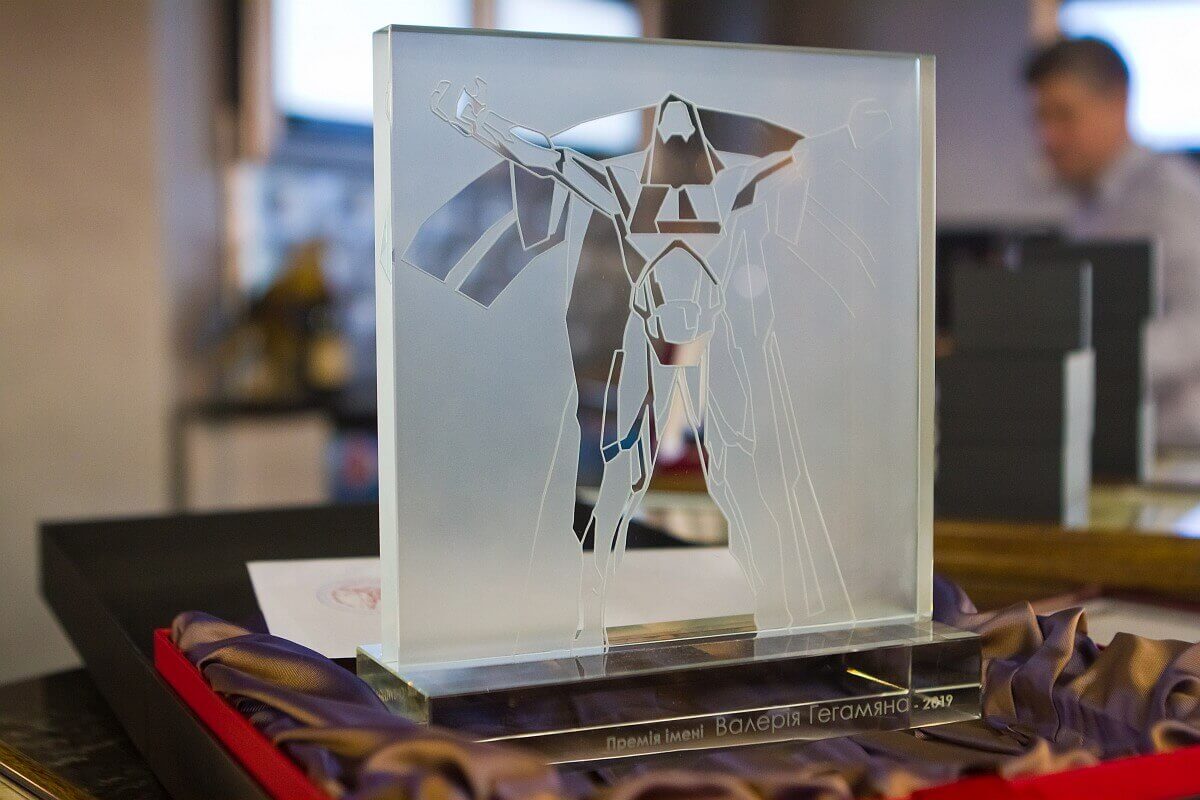 Laureates of the Prize
Svitlana Nechay-Soroka (2017)
Anton Kovach (2018)
Volodymyr Slepchenko (2019)
Olexandr Britsev (2020)
Nelly Kirman (2020)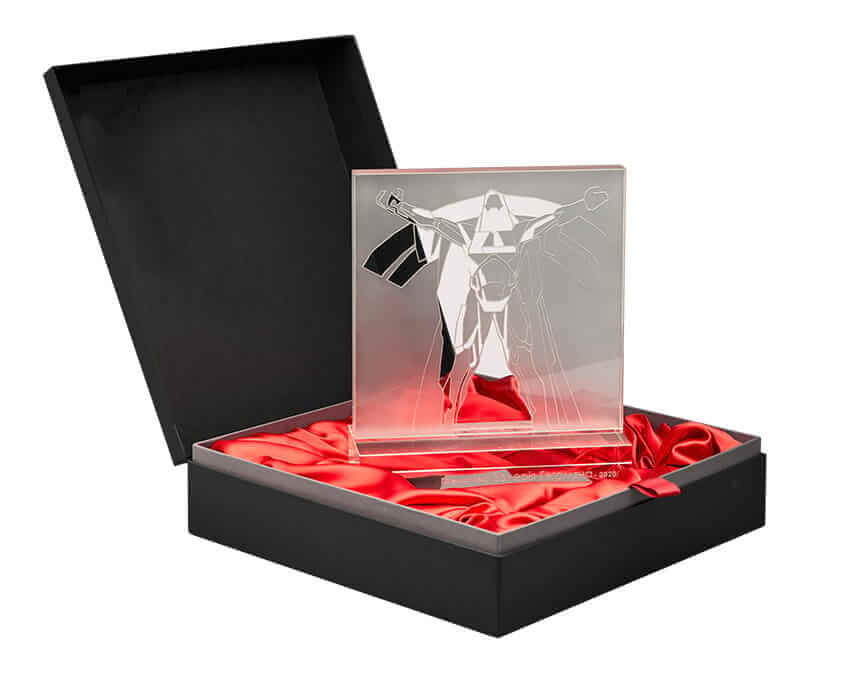 Traditionally, the figurine and case with a satin bed for the glass figurine are made by the «Slon» company .
A report from "Chocolate House" – a branch of the National Museum "Kiev Art Gallery" – about the opening of an exhibition of the artist's works and the presentation of the Award.